Grow tables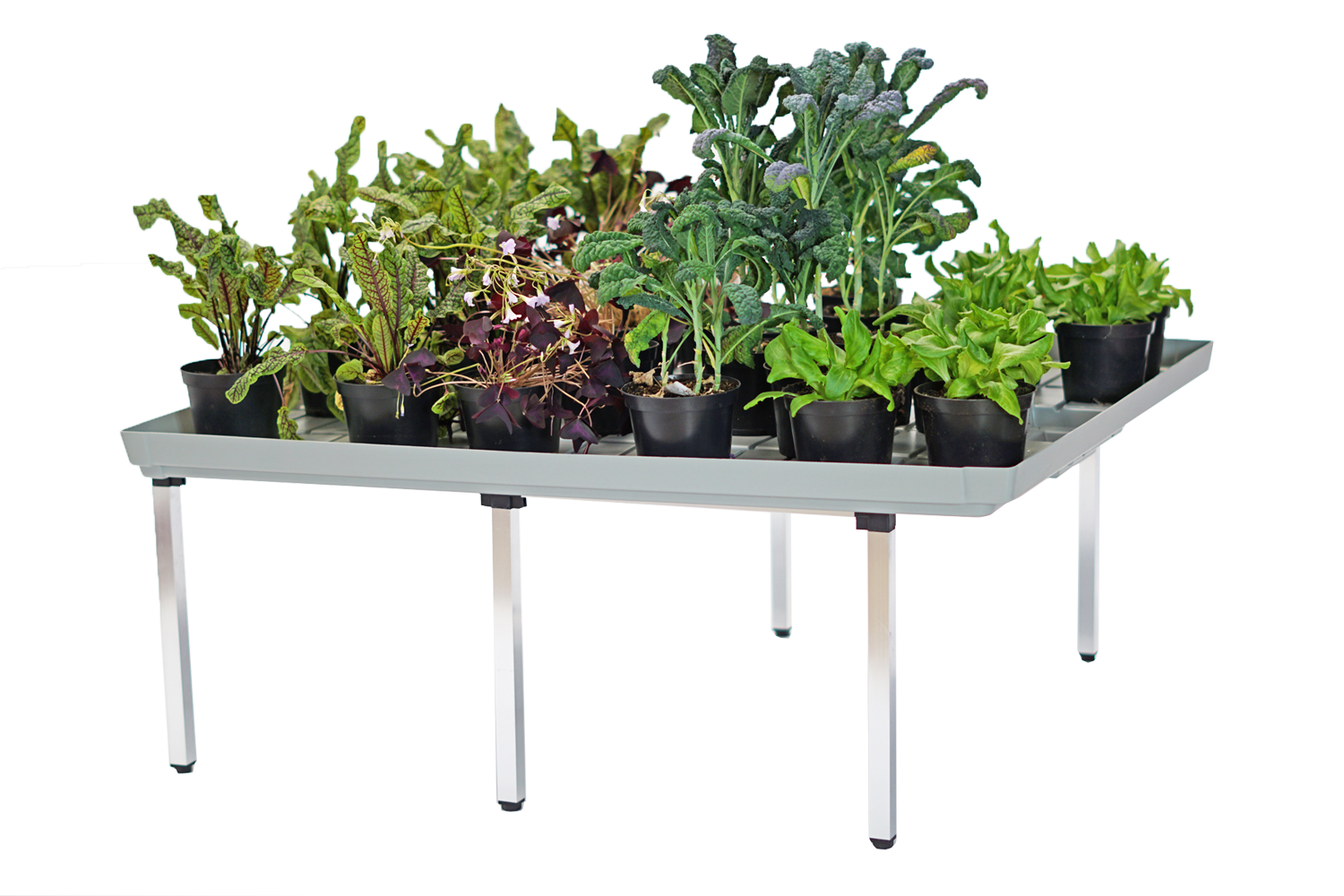 A G-tools grow table is designed for use with an eb & flow tray.  The aluminium frame and G-tools connectors form a sturdy construction that can carry weights of up to 150kg/m2.
Table and tray form the perfect base for an eb & flow- or drip irrigation system. The tables have enough height for a watertank to be placed underneath. So valuable space is saved.
To spirit level the tables they are equiped with adjustable feet. The feet can also be used to create a greater slope so you increase the speed of the water drainage.
A G-tools grow table can be assembled in a matter of minutes.
The tables are packed in boxes of 80 x 15 x 15 cm which makes them very easy to transport and store.